Agridoce Illustration Series by Lucas Wakamatsu

Agridoce Illustration Series by Lucas Wakamatsu

Agridoce Illustration Series by Lucas Wakamatsu

Agridoce Illustration Series by Lucas Wakamatsu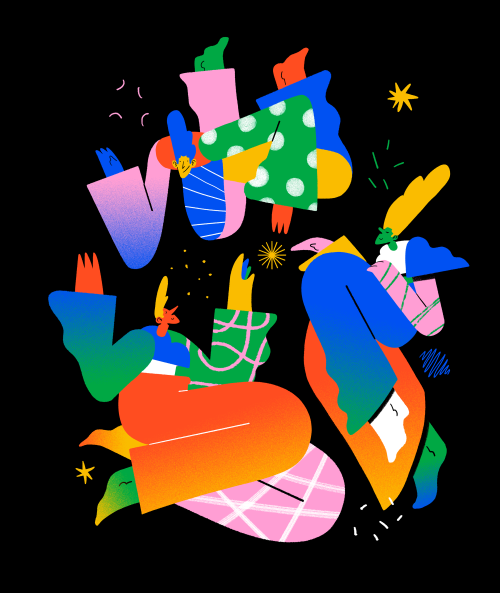 Agridoce Illustration Series by Lucas Wakamatsu
Agridoce means bittersweet, Agridoce is a personal project & visual exploration about feelings and mixed sensations. It's about feeling the cold winter and the hot summer under the same skin; it can be compared to the first goodbye. We can say this is a way to express something a little bit confusing, a way to get the ideas and feelings in order.
—
Lucas Wakamatsu is a Brazilian illustrator & graphic designer based in São Paulo. Currently working as a full-time freelancer.
His style is a modern mix of simple shapes and eye-catching colors, creating pleasant characters and compositions. Through these elements he communicates feelings and concepts.
T D B:  instagram  •  twitter  •  facebook  •  newsletter  •   pinterest